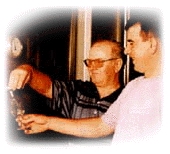 Domaine Girard Sancerre

Situated in the Chaudoux-Verdigny area of the Loire, an extraordinary vineyard area with stony limestone hillsides, are the vineyards of the Girard family. Wines here develop a fuller, more rounded flavor and a greater elegance than they do anywhere else. Benoit Girard and his father, Michel, are widely recognized as talented winemakers.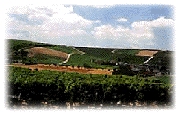 Sancerre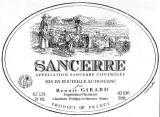 Domaine Girard Sancerre
Appellation Sancerre Controlee. Their Sancerre made from 100% Sauvignon Blanc, has a full and round, yet dry and fruity bouquet with the aroma and taste of peaches, pears, and apricots and a rich well-balanced finish. Its qualities are enhanced as the vineyards are on the very sunny hillsides of this region. A beautiful accompaniment to seafood, particularly salmon, and cheeses, or to enjoy as a sipping wine. Serve chilled.